Pinion Technology Core is a "Security First" IT Managed Service Provider
Started in 2001, Pinion Technology Core (PTC), formerly Anderson ZurMuehlen Technology Services, is a managed services and technology solution provider. Owned and operated in Montana, PTC provides security, software, and hardware solutions from 100% managed solutions to co-managed solutions across the mountain west region.
Dedicated to fostering strategic relationships with its clients, PTC works in partnership with clients to leverage technology to drive business objectives.  PTC is an innovative, customer-centric solution provider with a clear focus on security, stability, and efficiency.  PTC's depth of products and partners allows for standardized, best-in-class solutions tailored to meet business processes driving success.
PTC specializes in a diverse clientele, including but not limited to, accounting and law firms, healthcare entities, construction managers, and many other small and medium businesses.
Mission Statement
At Pinion Technology Core, our mission is to empower businesses and organizations by providing them with innovative and reliable technology solutions that enhance their operations and drive their success. We strive to deliver world-class IT services, products, consulting, and digital transformation services to our clients by leveraging cutting-edge technologies, deep industry expertise, and a commitment to excellence.
We aim to be a trusted technology partner for our clients, helping them achieve their goals by leveraging the power of technology. Our team of experts is dedicated to delivering personalized and cost-effective solutions that address our client's unique needs and challenges. We are committed to building long-term relationships with our clients based on trust, transparency, and mutual success.
As a socially responsible company, we are committed to using our technology and expertise to create positive social and environmental impact. We believe in promoting diversity, equity, and inclusion within our team and in the communities we serve. Our ultimate goal is to help create a better world by leveraging the power of technology for good.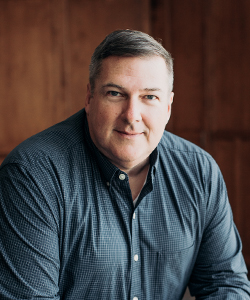 Robert Culpon - Robert serves as the President of Pinion Technology Core. Robert is an experienced leader and visionary in the IT space with over thirty years of experience. Robert is passionate about helping businesses succeed in leveraging technology. Having held roles from IT Technician through COO and CIO of medium to large organizations, Robert provides a deep understanding of industry trends and IT operations.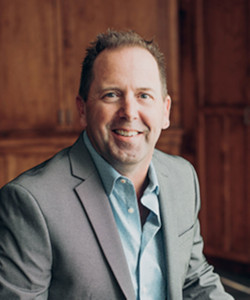 Ken Keller – Ken services as the Chief Sales Officer of Pinion Technology Core. Ken is a talented leader and solutions architect who coordinates stakeholders to drive revenue and successful development efforts and meet mission-critical business needs. Ken is a skilled technical account manager with a strong background in cybersecurity, servers, storage, and networking. With over 25 years of progressive experience in IT, including 12 years as the NCOIC of the Montana Army National Guard Cybersecurity team, Ken is uniquely suited to bring together exceptional technology products and solutions and business of all sizes.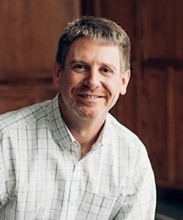 Donny Reichert – Donny serves as the Chief Operations Officer for Pinion Technology Core. Donny has over 25 years of experience in the Managed IT industry, Donny has held positions as a Technician, Account Manager, Vendor Manager, and Owner. Donny takes excellent pride and excels in creating and maintaining relationships with his customers, vendors, and peers. Donny is currently focusing on maximizing internal operational efficiency to ensure a great customer experience.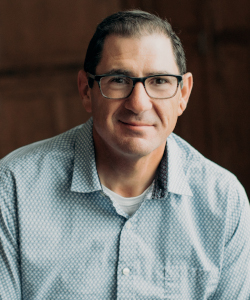 Pat Sassano – Pat serves as the Chief Revenue Officer for Pinion Technology Core. In his role as CRO, Pat's focus is aligning the right technological solution to our client's business needs and ensuring a long-lasting and successful relationship. With over 25 years as Project and Client Manager in the Electrical, Data Infrastructure, and Information Technology industries, Pat has a comprehensive understanding of planning, design, and implementation of IT systems. Pat is able to consider the client's industry and business-specific needs when aligning a technology strategy.